NEWS & BLOG
August 25, 2014
Our new website design is now live. Check out the new Paramo Group @ pgiauto.com.
We have launched an new feature in the DealerLab AMMP reporting dashboard. You can now see your keyword level stats by following the steps below! This feature is already implemented and working for those of you with Google AdWords integrated with your DealerLab website. 1. Inside the marketing tab on your DealerLab dashboard, scroll down to one of your campaigns and click on the link that says "Click Here To View Adgroup Breakdown" 2. Once your ad groups load, there will be a keyword column. Click on the word 'Keywords' for the ad group you would like to see additional details for. A pop up window will show all of your keyword level stats for that ad group. Remember that we don't have to do your PPC in order for you to take advantage of this integration, we can integrate any company doing PPC for you. This new integration offers a higher level of transparency and a much easier way for the dealers to be informed on where their money is being spent without having to access multiple systems to get the … Continue reading →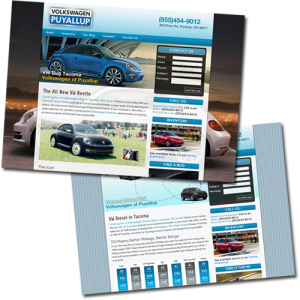 August 22, 2014
What is SEO? SEO is basically making a website perform as well as possible in a search results page. Search Engine Optimization is the practice of continually making changes to a website in an attempt to reach the top of strategy specific keywords on SERPs. An Automotive SEO Company provides this service exclusively to car […]
The post What Automotive SEO Companies do? appeared first on Content Motive.
UPCOMING EVENTS